Home
About Professional Bartending School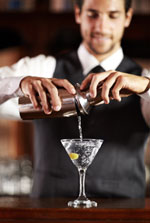 Professional Bartending School Online
is a part of Be Online Inc. (BOI), an education and compliance solutions provider based in Madison, SD. Dunn & Bradstreet D-U-N-S® Number: 82-771-1776,
Better Business Bureau
accredited, Veterans Administration approved. We began developing online training programs in the 1990's and have become a leader in learning content management, interactive course development, and class management systems.
Professional Bartending School's History
Our History: After operating 10 bartending schools beginning in 1987, we were the first-ever bartending school to offer an online course in 1998. We designed the
online bartending school
concept as an alternative to high-priced traditional schools. More than 2 decades later, we are still the industry leader in
online bartender training
,
bartender licensing
, and bartender certification! Our success is due to our solid curriculum, excellent customer service, and commitment to the bartender training industry. Our online bartending training represents the culmination of over 50 years of experience in the bartending school business.

Featured in FH Magazine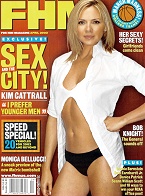 A few years after launching the world's first online bartending school, we were excited to learn that we were featured in For Him Magazine (FHM). Our web site, information from our course, and some editorial commentary were featured under the section Ten Careers That Can Change Your Life in the May, 2000 issue. More importantly, the article revealed that bartending is a career with more status and income potential than many jobs that require four-year degrees, but it doesn't have the stress and pressure.
Soon after the FHM story broke, online bartending schools and courses seemed to pop-up overnight. Over the years we have watched dozens of online bartending schools come and go. All of them have tried to imitate us, but none have been able to duplicate our formula -- a truly
interactive online bartender course
with all the materials and support of a traditional bartending school at a low price with live student phone support 12 hours a day and a money-back guarantee. You can bet that years from now, you will find us in the same place, offering a great course and the support you deserve.

Our Bartending School's Philosophy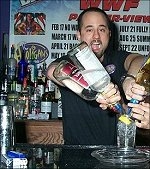 Bartending is one of the most exciting careers today because it pays a salary, cash tips, and allows you to have fun at the same time. No other career is so fun and profitable, that takes so little time to learn. The service industry is growing every year. Hundreds of thousands of jobs are available in restaurants, bars, hotels, resorts, night clubs, even cruise ships. Professional bartenders are always in demand in every city world-wide.
Some see bartending as a way to achieve financial freedom, but it's also a way of life. Yes, you can earn a lot of money at high-volume bars and work flexible hours, but you can also meet the people who will remain your friends for the rest of your life. Bartending doesn't discriminate. It doesn't matter whether you're working a dead-end job, re-locating, or just needing a second job to pay off some bills, bartending has something to offer you. The best part is that you can be ready to work as a professional bartender in less than two weeks with our
online bartending course!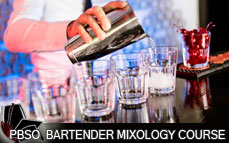 Bartender Mixology
Online Course
$
39.95
Course/Combo Packages
Alcohol Server Certification
Adv. Knowledge Courses
Manual & Recipe Guide
Register/Enroll Online
Click a section above to expand
Click "Add to Cart" to Enroll